What is this
GlycoMiner
is a software tool designed to assist characterization of proteins N-glycan chains.
It is free to download and use!
Current version is 1.1.071 Beta. It
is
available in the downloads section!
Changes from previous version:
— Simplified Graphical User Interface, you can choose to see only the most common (and working) controlls
— Helping hints added to most controlls
— Able to open ASCII files from
Thermo
instruments
— Example project file uploaded, and included in the setup
— Some minor bugs fixed
Tutorial will be finished soon.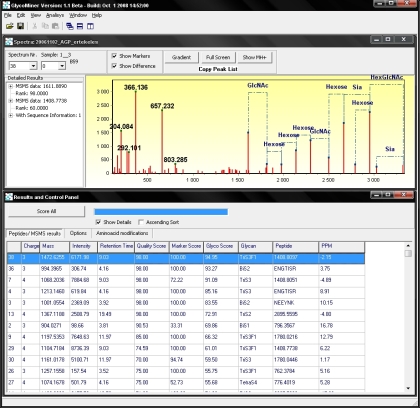 This page has been visited 1 times since 16 July 2008.